THE MINDFUL SUMMIT
31 Days of Mindfulness Online –
1- 31 October 2015 — FREE!

Hi REBT Mates,

Dr. Ellis felt that meditation and similar practices were essentially palliative. Mindfulness is definitely not  palliative and in my opinion and experience, arrives at similar results as disputing, albeit in a softer, less direct sort of way.  Be that as it may, CBT has been slowly migrating toward more mindfulness-based forms almost since it's inception in the 1980s.  It is intriguing to speculate about whether given more time, Dr. Ellis would have come to embraced mindfulness as more in sync with REBT than other types of meditation which he tended to lump together  with "relaxation" and dismiss as merely palliative.  
In any event, we regard mindfulness practices as very much aligned and in sync with REBT-CBT.
I was please to hear from one of my teachers, Shamash Alidina about the upcoming The Mindfulness Summit, a completely FREE online event during the month of October 2015.  Even if you are not well-acquainted with mindfulness, no doubt you have heard some of the chatter that has been building and building the past few years around mindfulness, mindfulness meditation and mindful living. In my personal experience this is a genuine, effective and useful practice that can make an enormous difference in the lives of individuals and, given enough momentum, to humanity. If you have been at all intrigued about what all the hubbub is about, this is a fun and painless way to learn from some of the finest minds in the movement.
From the Summit Organizers : We're  excited to let you know about The Mindfulness Summit 2015, a FREE 31 day online  summit this October, giving you the tools to transform your inner world, integrating mindfulness  into your daily life. The Mindfulness Summit, a not for;profit project, hosted by Melli O'Brien (of Mrs .Mindfulness) is  hosted online between October 1 to 31st 20, 2015 giving participants access to 31 of the world's leading  experts on meditation and mindfulness, for a series of high;quality mindfulness training, online  interviews, practice sessions, mindfulness tips and lessons.   
Join Ruby Wax, Jon Kabat;Zinn, Jack Kornfield, Tara Brach, Joseph Goldstein and more as  they share their tips, stories and some of the best ways to incorporate mindfulness into your life.   Register now and use this link to join the summit => http://bit.ly/mindsummit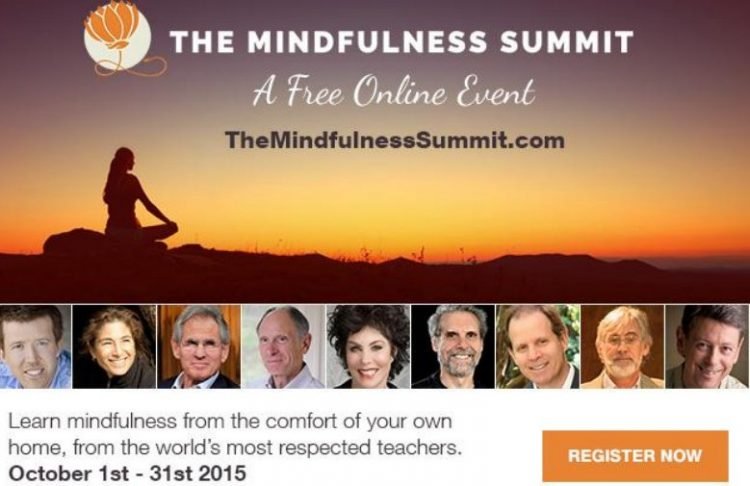 © 2015, Rex Alexander. All rights reserved.
23,602 total views, 0 views today
&copy Copyright
Rex Alexander
, All rights Reserved. Written For: