In recent discussion, Amanda said :
Going out for dinner is a choice, bleeding monthly is not, it should be covered by our healthcare"

The problem here is . . . . . .  the word "SHOULD" as in "SHOULD be covered by our healthcare." The word fucks up everything when otherwise intelligent people are trying to communicate intelligently.
If Amanda had said "I STRONGLY PREFER that it be covered by our healthcare" I suspect that everyone could and would agree with that, agree that it is Amanda's preference and that she feels strongly about it. We all have preferences that we feel strongly about that we would like to see become actual. However, saying "should" chases the conversation down the rabbit hole with all of the attendant Alice in Wonderland psychedelic distortions. "Should" (also, "ought", "must", "has to" and some others) elevates the preference, the opinion into an absolutist, moralistic DEMAND, something mandated by God or the Flying Spaghetti Monster, something not subject ot argument or contradiction.Clearly this is not the case.
[easyazon_infoblock align="none" identifier="B002PW8VDY" key="image" locale="US" tag="assets9000-20″]
Whether or not something is covered or not covered under a health care plan is an agreement human beans come to among themselves as a result of what they deem to be rational, useful, "fair", or compassionate reasons. And if they do so, that is fine. If they do not, there is no reason why they absolutely MUST. It's a pity, hardly anyone these days prefaces their ideas with "In my opinion…" and similar phrases which is not only courteous and nice, but is actually a much better reflection of reality and is somewhat of an antidote to the Tyranny of the Shoulds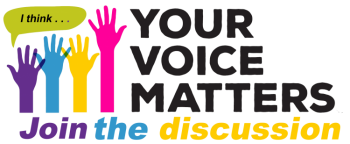 940 total views, 1 views today
How useful was this post?
Click on a star to rate it!
Average rating / 5. Vote count:
We are sorry that this post was not useful for you!
Let us improve this post!
Thanks for your feedback!
Originally posted 2017-01-23 04:52:14.