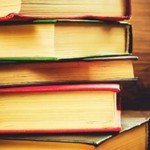 The Daily Stoic: 366 Meditations on Wisdom, Perseverance, and the Art of Living
Along with General Semantics, Stoic philosophy is one of the rich sources that Dr. Ellis drew upon in forming, growing and applying REBT.  Stoic philosophy is down to earth, practical and remarkably modern-sounding.  It is much easier to get into than many other philosophies.  However, an easy introduction is "
"The Daily Stoic: 366 Meditations on Wisdom, Perseverance, and the Art of Living", bite-sized quotes by Marcus Aurelius, Seneca and Epictetus with commentary by the editor, Ryan Holiday.  Excellent daily introduction to Stoic philosophy and preparation for further study.
More excellent sources from the three most prominent stoic thinkers of the ancient world.
Price Disclaimer
Price Disclaimer
HAVE YOU READ ANY OF THESE BOOKS?  PLEASE
ADD YOUR COMMENTS, QUESTIONS,PLEASE ADD
YOUR COMMENTS, QUESTIONS,OPINIONS IN THE
BOX BELOW. WE
HEARING FROM YOU!
© 2018, Rex Alexander. All rights reserved.
957 total views, 0 views today
&copy Copyright
Rex Alexander
, All rights Reserved. Written For:
Originally posted 2017-08-08 05:09:50.