What does "unconditional" in Unconditional Self Acceptance Mean ???
A reader says that his English teacher advised that he avoid "modifiers" as they weaken the strength of the word they are modifying. So, rather than "Unconditional Self Acceptance (USA)" he just leaves it at "self acceptance." Nothing wrong with that, but it does raise some interesting questions. Read on . .
Good Morning REBT Mates!
I have been an English teacher for more than 20 years, and in my humble opinion, overly-broad rules such as modifiers wreaking the strength of a word are best taken with a grain of salt. I think we all tend to overuse modifiers, but that does not mean that they do not have a place and a function. We also tend to overuse adjectives (Wonderful!) until they begin to lose meaning and are replaced with stupid, bastard hybrids such as "awesome!" In any event, "unconditional" in our context means that I do not place conditions on my self/other acceptance. In other words, I do not accept myself only if and when I perform well or fulfill some other criteria I have arbitrarily set for myself. If I have a good job, I am cool, but if I am out of work, I am a bum. So, in our context, "unconditional" is not really being used as a modifier in the way that your English teacher probably meant it.
In all due respect to a friend, I have to modify his wording from ("I am forever a fallible, fucked up human being" ) to : "People often and persistently behave fallibly and fuckedupidly." It is quite difficult to write this stuff in English without sounding goofy. I imagine that is why Dr. Ellis stopped trying to write in ePrime and why revisions of "Guide…" we written in more standard English. My friend thinks I quibble, but it's not true! This distinction is essential to my world view as well as to my REBT theory and practice: Separating behavior from self. If I, my self, is, say, 98 cents worth of chemicals, or a "soul" or consciousness, an array of atoms, or a bundle of synaptic responses, or any other concept of self that cannot be rated, it CANNOT be forever fallible and fucked up. It simply cannot. Neither can it be whatever the opposite of fallible and fucked up is. It simply is. It does not need to be saved, spiritualized, improved, transcended, reformed, rehabilitated or any of the fashionable things we like to do to the self these days. It is an ontological/existential fact with no qualities other having the characteristic (it is indeed a characteristic) of existence. My 98 cents worth of chemicals are no better and no worse than yours or Jesus Christ's or even Hitler's. It is all just universal "stuff" expressing in an infinite variety of ways, no matter how we choose to define it
Now, if we are talking about behavior, that is a horse of a different color! Even in describing, judging behavior, however, it is important to be rational and avoid awfulizing, moralizing and over-generalizing, etc.
As no one knows what or can perfectly agree on exactly what "self" is, you get to choose your own self concept. From an REBT standpoint, it is best to choose one that cannot be rated. The collection of atoms that I call "my self" are neither good nor bad atoms. Simply atoms. Simply universe stuff. Just like yours and everybody else's!
As I like to offer up in my own smartass way, I go along with that great, 20th Century philosopher, Popeye the Sailor : "I yam what I yam, and dats all what I yam!"
HAPPY NEW YEAR EVERYBODY!
Mahalo nui loa & Aloha!
Rex
Khon Kaen, Thailand
rextutor@gmail.com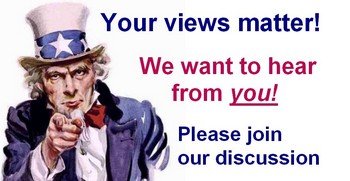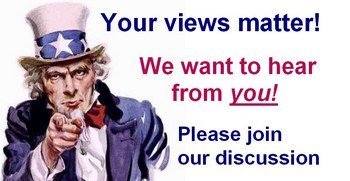 2,515 total views, 2 views today
Originally posted 2012-12-28 18:19:03.
Quotes that matter!

Most people do not really want freedom, because freedom involves responsibility, and most people are frightened of responsibility.

Sigmund Freud




Founder, psychoanalysis.. "Civilization and Its Discontents "

Regular Columns & Features

Recent Comments

Categories

USEFUL LINKS

Amazon Associate Member

Rex Alexander and REBT Info are participants in the Amazon Services LLC Associates Program, an affiliate advertising program designed to provide a means for sites to earn advertising fees by advertising and linking to amazon.com.

Disclosure

Help REBT Info continue to serve you. We get a small commission from Amazon.com or other
concerns when you purchase items using the links on these pages. Thank you for your support!   ~Rex

TOS / Terms of Service

Pretty basic stuff:  No fussing, no fighting, no cussing, no spamming, no scamming, no blaming, no flaming, no hating, no bating, no trolling, no personal attacks. No pornography (Damn!). The Golden Rule applies.  Focus on issues, ideas and principles rather than on personalities and you will fit right in. Please keep your contributions friendly and polite, treat your fellow members and readers with respect and all will be well.

All content and information submitted become the property of  REBT Info (REBTinfo.com)

Privacy Policy

PRIVACY POLICY

We at REBT Info value your privacy. Your personal information is secure with us. Secure server software (SSL) encrypts all information you enter before it is sent to us, and all of the customer data we collect is protected against unauthorized access.

We WILL NOT sell, rent, distribute or otherwise share your personal information, including e-mail address, to or with anyone for any reason (except in the  extremely rare, unlikely case of demands by duly authorized law enforcement acting strictly in accord with due process).

For more information, please read the  long version

Copyright

Copyright [c] 2012-[y]  by Rex Alexander dba REBT Info / http://REBTinfo.com.

All rights reserved. The content of this website or any portion thereof may not be reproduced or used in any manner whatsoever
without the express written permission of the publisher except for the use of brief quotations in a book review.

Disclaimer

This website, REBTinfo.com, and others under the REBT Info family are for education, information and entertainment purposes only; are not intended as, nor should be regarded as medical or psychiatric diagnosis, advice or treatment.

By accessing this blog you understand and agree to these conditions, as well as to the other Terms of Service / TOS posted, and which may be updated and amended from time-to-time.

Agreement

By accessing this website blog and related media,  you affirm that you have read, understand and agree to our Terms of Service / TOS which may be updated and amended from time-to-time.

This is a public blog

Anything you post may be viewed by the public. Therefore, do not post anything you wish to remain private.