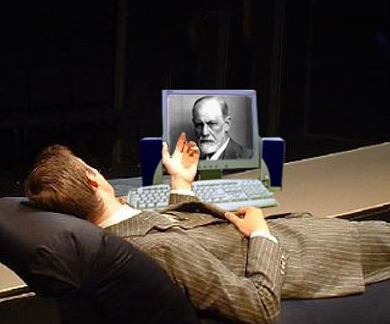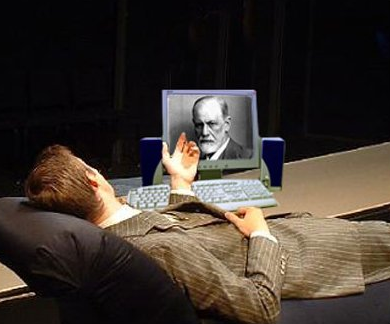 Is the word "THERAPY" good for REBT ???

I have been wondering if the word "therapy" is inhibiting the growth of REBT.  Of course on one level, REBT-CBT certainly is therapy; deep, effective, useful therapy for a wide variety of mental health issues.  But there it is, that phrase "mental health issues!"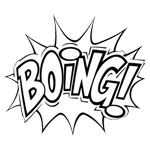 DOES THAT PHRASE TURN YOU OFF?
Of course, there is nothing wrong with therapy or having mental health issues.  Personally, I am crazy as a shithouse rat! I have had lots and lots of therapy and (some of it) has been immeasurably helpful. I am a professional coach and counselor. I am a believe, so you won't catch me knocking therapy.   If you have issues with  clinical depression, anxiety, OCD, addictions, PTSD, etc., etc., I personally urge you to seek professional help because you need not suffer alone and in silence.  Please reach out, especially reach out for quality REBT-CBT and related therapies.  Please.  Promise?
On the other hand,  what if you are just an average person struggling with average problems looking for some guidance and direction?  What if you are just a garden variety Betsy Buttermilk or Joe Sixpack in need of some solid tools to help you deal with the stresses of modern life?  What if you are not "clinical" but have difficulty planning, getting organized and meeting goals and obligations?  What if your social skills could use some fine tuning?  What if you have familial or relationship or social issues that are "sub-clinical" but you could still use some help with? What if you are shopping around for a philosophy of life that makes more sense than a religion or ideology that may no longer ring true for you?  What if, like me, you are a refugee (fugitive?) from the so called Human Potential Movement or the New Age, confused about emotions, how to express or not express them? What if you feel befuddled and discouraged about what to expect from life?   All of these can be "sub-clinical," but still painful and sort of sucking all of the air out of the room for you. These are all worthy issues to seek help and guidance for, but you may not need therapy and you may not have "mental health issues" in the sense that the phrase is usually taken.
         REBT!

Since its inception, REBT has always been THERAPEUTIC EDUCATION  as well as therapy per se. That is to say has always been an educational process as well as a purely therapeutic one.  Moreover REBT–more so I think than CBT–strives for an understanding of how one's life philosophy or philosophies contribute to relative misery or happiness, well being or suffering, flourishing or decline. Dr. Ellis took inspiration from both Stoic philosophy and General Semantics as well as a sub-set of General Semantics called ePrime.
So, what prompted this post today is wondering if great numbers of people who could benefit from REBT-CBT avoid it because they are turned off by the word "therapy."
What do you guys  think?  How many of you regard REBT-CBT as something more than just "therapy?"   It is a worthy question I think.  I am a member of one of the Stoic groups on facebook which has more than 33,000 members!  33K for a relatively obscure philosophy that would be totally obscure to the average person if not for the word "stoic"  having come into the general language somewhat adrift from it's roots to mean something like maintaining a "stiff upper lip" when faced with adversity. Compare that to the CBT-REBT Therapists facebook group with barely 6,500 members.  
OK.  I am thinking about re-branding to make REBT sound less like "therapy" and more like philosophy and life skills. I checked out the domain name availability for rationalliving.com  Oppos!  At nearly $40K, just a tad over my budget this month! Somebody better grab it before it is scooped up!   😉 

 
I am tentatively decided to go with  Rational Emotive Behavior Living or REBL.  Pronouncing the acronym sounds like the word "rebel" as in "Rebel Without a Cause" or the 1960s TV show "Johnny Yuma, was a rebel, he roamed through the West!"
Well, that might work for or against us!  I have already acquired the domain names for REBLinfo.com  and REBLforum.com.  Gotta have that ".com"!
However, it is very early yet and I am totally open to suggestions. What do you think?  Is attempting to re-brand REBT a good idea?  Is it necessary?   What are some brands you think would be an improvement without tossing out the guts and soul of REBT?  
Look forward to your discussion.
Thanks.
Rex
448 total views, 2 views today
Originally posted 2017-10-26 06:46:38.