Will Ross vs Cancer: A Brave Fight
Will chose to be happy despite losing his health and finally his life.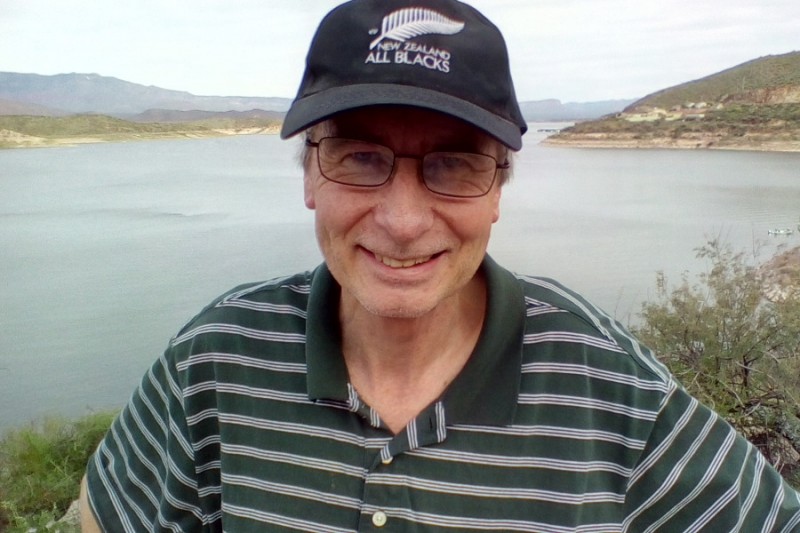 Cynthia Ross, Will's wife says: Â "Im struggling to understand both Facebook and the GoFundMe website. I'm left with so many medical bills to pay (and am between jobs, feeling far too fragile still to look – it hasn't even been two months since Will died) that I tried putting up a GoFundMe appeal, but can't figure out how to publicize it. Nor can I determine what happened to the "share" that was supposed to register on my Facebook page. So please forgive me if you end up with multiple updates from me – it is not deliberate. It is happening only because the technology is stumping me at the moment. If you have no idea what I'm talking about, click on this link: http://www.gofundme.com/wg2eezvd and you will see the story of Will' courageous battle against cancer, links to his books and an opportunity to contribute to his medical bill fund. Times are tough for us all, so if you could just share (repost, whatever – I don't know the terminology!) our GoFundMe page so others will see it, I'll be very grateful."
From Cindy's words, it is obvious that on top of  grieving for the loss of the love of her life, she is in "shell shock" struggling to deal with the tsunami of  financial and logistical challenges Will's passing has left behind. As fine a proponent and practitioner of REBT as Will was, he apparently was not wise or practical about finances, leaving Cindy alone  with an undeserved burden to try to deal with and at time when she is emotionally least capable of doing so.
Read more about Will on the Will Ross's Go Fund It Page .  If you are in a position to help financially, please donate what you can afford.  
Just as important, perhaps more so, Will was well-loved and well-respected within his circle and he helped many people, never asking for compensation.  However, he was not a "celebrity," not famous, not well-know generally.  And his passing is not like the story of the little girl who fell down the well, and her plight suddenly goes "viral" on YouTube and social media.  So, please, Cindy need your help to get the word out to people who need to know and are in a position to be helpful.  If you are more savvy with social media and the like that we are, please help spread the word.   You may post something here, or contact me directly at rextutor@gmail.com , and I know Cindy would appreciate your words of comfort and support =>  cynthiaross@cox.net
Thank you.
Rex
---
© 2015, Rex Alexander. All rights reserved.
8,632 total views, 0 views today
&copy Copyright 2015
Rex Alexander
, All rights Reserved. Written For: