REBT Self-help Form
This form is courtesy Albert Ellis Institute  http://www.AlbertEllisInstitute.org
Please view and download or print the REBT Self-help Form. You will find two versions of the form, a blank one, and another filled in with sample responses. Let us know if you need any assistance.
Download the REBT Self-help Form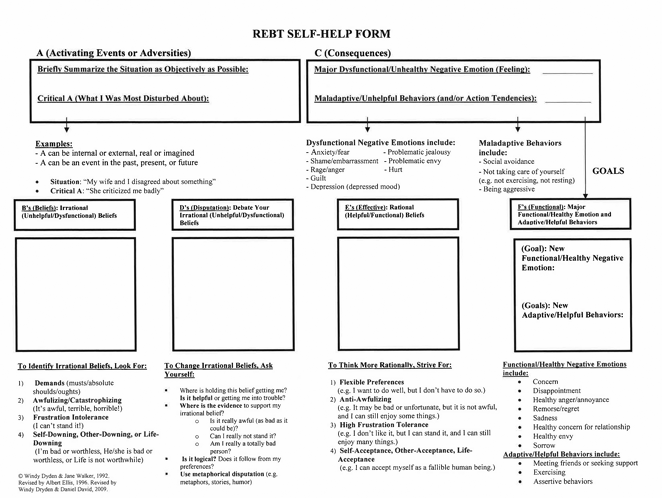 3,561 total views, 1 views today
How useful was this post?
Click on a star to rate it!
Average rating / 5. Vote count:
We are sorry that this post was not useful for you!
Let us improve this post!
Thanks for your feedback!