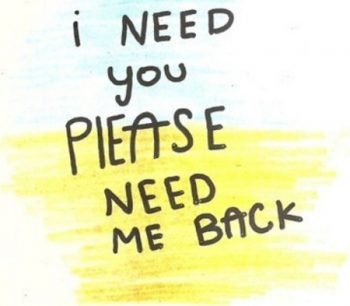 I need you too much already, lah!  
Well, that is they way we might say it in Thailand or other Southeast Asian countries.  But in spite of the charming local syntax, I reckon that the irrational belief that drives this sentiment is very nearly universal.  Taken to the the extreme, and combined in a cocktail of other irrational beliefs, it leads to homicide, suicide and other unfortunate and destructive behavior.
2,225 total views, no views today
Originally posted 2013-08-01 18:17:04.