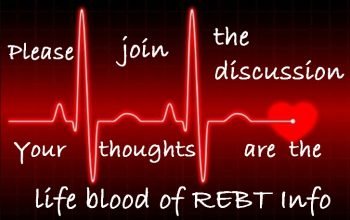 At the bottom of every post is a form to share your thoughts, 
opinions, ideas, ask questions or seek advice. Please use it. We
LOVE 

 hearing from YOU!
843 total views, 2 views today
How useful was this post?
Click on a star to rate it!
Average rating / 5. Vote count:
No votes so far! Be the first to rate this post.
Originally posted 2017-07-14 06:31:10.
Rex is a blogger, REBT coach and founder of the REBTraining.com / REBTinfo.com website, admin and regular contributor to the REBTraining Facebook Group
Contact:
Rex@REBTinfo.com
Latest posts by Rex Alexander