Are humans animals or something else entirely?

Are humans animals or something else entirely?

Hi REBT Mates, This post may not be of interest to the casual reader and is more relevant to General Semantics than REBT, per se.  We have been having a discussion on the General Semantics facebook group about one of Korzybski's early assertions fundamental to General Semantics that man is not an animal, but rather a entirely different "class" of life. I reject this assertion as a bit  "19th Century" and a suffering from a hangover from the Judeo-Christian tradition. Dyed-in-the-wool GS people, however, strongly disagree and defend the premise
[easyazon_infoblock align="none" identifier="0937298018″ key="image" locale="US" tag="assets9000-20″]
facebook is not an ideal space for discussions which venture very far from chit-chat. At the risk of being verbose and misusing this platform, let me dive right in . . . In my shallow and callow youth, I was involved with a sort of "New Agey" group. I am not sure that it qualified as a cult, but has many cult-like elements. Although it was an amalgam (mishmash?) of different "philosophies," much of it came from "New Thought" (Christian Science, et al) whose cosmology and metaphysics regard the universe as pure consciousness. I am no doubt sharing more than you want to know, but at the same time probably not enough for you to completely follow what I am describing if unfamiliar with the American "metaphysical churches" such as Christian Science, Religious Science, Unity, et al.
However, to the point. There was a section of one of the basic seminars that made the case that man is not an animal, and in doing so sets up the foundation (for all of the Teachings) that "All there is is Consciousness." It was not quite time-binding, but did get pretty close when it presented the convincing case that man has five unique, native abilities which animals did not have
1. To review the past; individually, culturally and historically, and thereby learn from it, possibly alter the course of the present and future.
2. To stand apart from the present moment and possibly alter the course of events; to change horses in mid-stream as it were.
3. To anticipate the future and thereby arrive at the future better prepared to cope.
4. To create; to bring into existence that which has never been seen before.
5. To be conscious of being conscious.
That is the "Readers Digest" version, of course. But these "activities" are all things people do (or can do), but animals do not and are not even close. Robins make nests, but they all essentially unchanged over time.
1. Since humans can do these things and animals cannot, humans are not animals. (Just a tad Aristotialian)
2. Since these five are mental abilities/mind abilities, what humans actually are is the ability to think; consciousness, ultimately consciousness conscious of being consciousness.
Pretty heady, stoney stuff, quite capable of producing peak experiences, especially for those of my generation who were already "benefiting" from chemical assists in addition to non-chemical practices and process.
MY CONCLUSION: While these concepts could be quite thrilling, in the long run, identifying myself as "consciousness" and renouncing my heritage as an animal, did NOT serve me very well, did not make me saner, did not help me to function more effectively, did not help me become more fruitfully engaged with life, did not improve my relationships. Much of it was, in fact, just the opposite of that. It was until nearly two decades later when I began rethinking and relinquishing a lot of those ideas, and began learning something about REBT that I gained anything resembling "sanity."
So, until I learn more about GS and am in a better position to understand it better, I think I will continue to respectfully disagree with Mr. Korzybski in his conclusion that man is not an animal. In any case, I prefer verbs and adverbs to nouns when trying to make sense of these highfalutin concepts.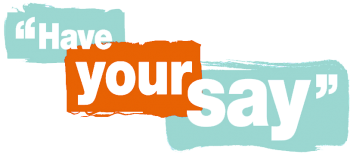 YOUR PARTICIPATION IS THE

LIFEBLOOD

OF REBT Info.
PLEASE JOIN IN AND ADD YOUR QUESTIONS, COMMENTS,
OPINIONS IN THE BOX BELOW.  WE

LOVE
 HEARING
FROM 
YOU

!