Sam Harris


Sam Harris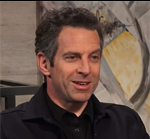 Sam Harris is a public intellectual, one of the new atheists, and regarded as a member of the intellectual dark web, and author of five New York Times best sellers, including Waking Up: A Guide to Spirituality Without Religion. His writing, podcasts and public lectures cover a wide range of topics—neuroscience, meditation, moral philosophy, religion, atheism, rationality—but generally focus on how a growing understanding of ourselves and the world is changing our sense of how we should live.
Sam received a degree in philosophy from Stanford University and a Ph.D. in neuroscience from UCLA. He has practiced meditation for over 30 years and has studied with many Tibetan, Indian, Burmese, and Western meditation teachers, both in the United States and abroad.
Sam Harris Waking Up
Meditation Training App

The introductory subscription price  of US$7.99 per month will increase to the regular subscription price  of $14.99 per month on 31 Jan 2019. Visit Sam's  Waking Up Website  for more information and to subscribe. Waking Up is free to download, and offers access to the first 5 meditations, but the $7.99 subscription is only available until 31 Jan 2019

Don't miss it!
I am a huge fan of Sam's work, but I have no commercial relationship with him (except indirectly as an Amazon affiliate for some of his writings) and I  am not compensated for this endorsement in any way; and offer it happily as a public service.  I am on day 40 of the Waking Up Meditation Training App and it is enhancing my practice in ways that other courses and workshops I have attended have not. I listen to a meditation and a mini-lecture every morning before I get out of bed. It provides a very sound basis for carrying on with my day.  
A great way to get started exploring mindfulness if you are a newbie and a very useful enhancement to your already existing practice  
4 1/2 hearts 
---
Here is a selection of Sam's best selling books.
| | |
| --- | --- |
| | |
| | |
|   |   |
 
 

 
 

 
 
Have you read any of these books? Please add a review or comment or question in the form at the bottom.  Thanks!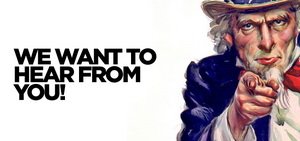 1,401 total views, 2 views today
Latest posts by Rex Alexander
(see all)