| | |
| --- | --- |
| | Even if you love the holidays and spending time with your family, it's completely normal to struggle with anxiety during this hectic time of year.  |
According to Bustle, "three quarters of Americans experience increased anxiety and depression during the holidays." On top of the challenges of everyday life, the season brings along added financial stress, traveling, and increased pressure from loved ones.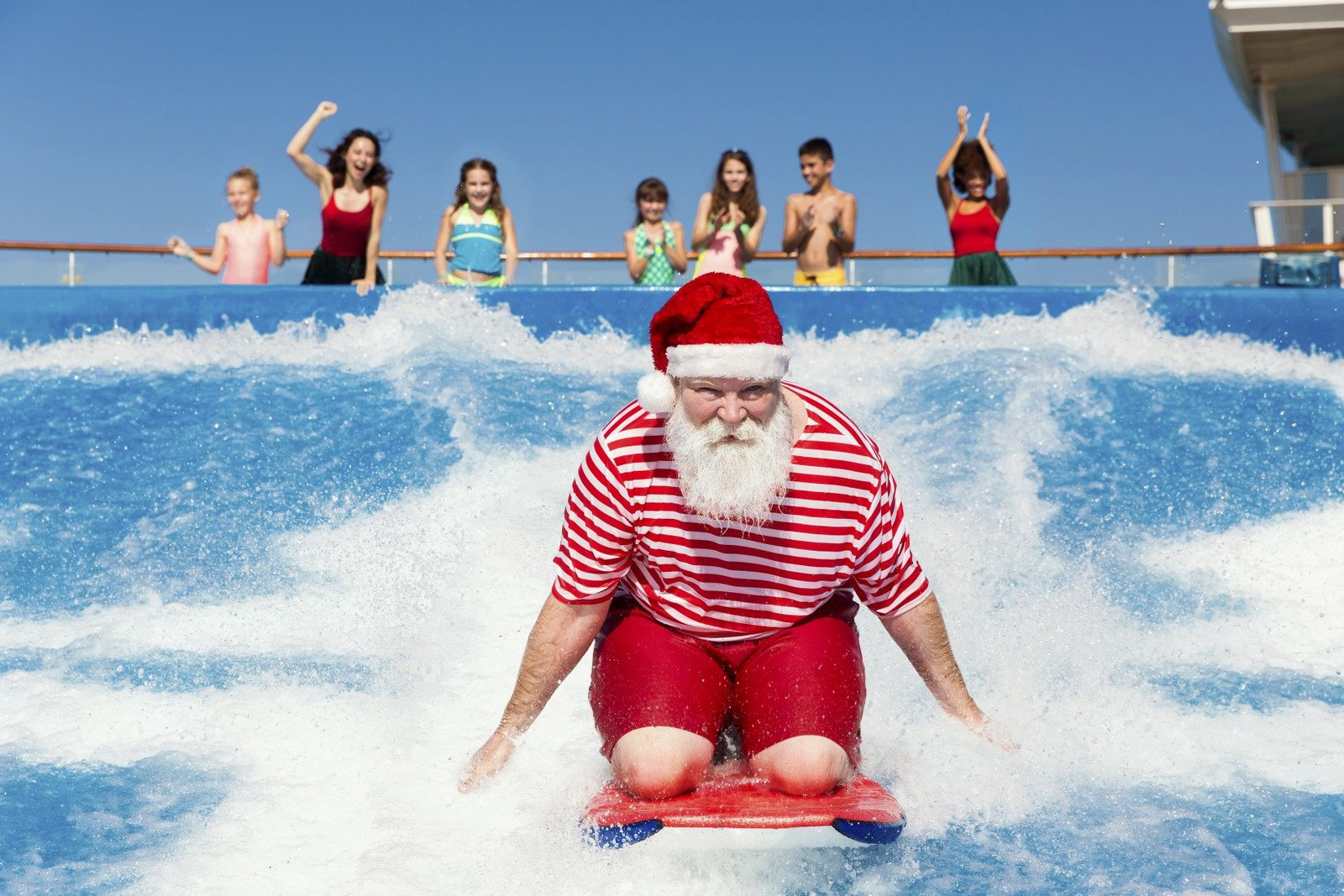 Here are some tips to help you cope with your anxiety and enjoy the holidays as best you can.
Make time for yourself.
While the holiday's encourage endless bouts of selflessness, it's important that you take care of yourself too. Remember that you don't have to say yes to everything. Be careful to pick and choose important family functions and take a timeout from the rest when needed. Because this time of year is notorious for colds and flu season, make sure to get enough rest and drink lots of water. While it can be easy to take refuge in all the goodies that surround you, don't overindulge and make yourself sick. If you find yourself getting overwhelmed, step outside and enjoy the fresh air and peace and quiet.
Communicate.
Let your family know what you're going through so they can better understand your anxiety, exude patience, as well as help you cope. Find someone you can really talk to, whether it be a significant other that can attend holiday events with you, or a friend you can reach out to via a text or phone call. If you feel like you don't have anyone, perhaps seek help from a therapist. Either way, it's important to keep a support group in place so you don't feel alone and prevent the holiday season from becoming an unnecessary ball of stress and anxiety.
Be realistic.
Even though controlling everything may seem like it will reduce your anxiety, realistically you can't do it all yourself. Delegate some of the preparation tasks such as shopping, cooking, decorating, and cleaning to others without expecting perfection. Though you may have tension with some of your family members, set aside your differences and acknowledge what you cannot control. Don't let your spending take charge. Instead, create a  budget, setting a spending limit on each person and sticking to it. You can also all agree to donate to charity in lieu of gifts, or do a family exchange (aka secret santa). Instead of cooking for everyone, try a potluck and enjoy each family member's specialty dishes.
Use healthy coping mechanisms.
Attending family functions often means being inundated with personal questions and small talk. It can also be really noisy and full of large groups of people you haven't even seen in awhile. Don't reach for unhealthy ways to ease your anxiety such as alcohol and other harmful substances. In fact, the Anxiety and Depression Association of America encourages people to stay away from alcohol because it can "aggravate anxiety and trigger panic attacks." Instead find time to disappear every once in awhile to calm yourself, or stay busy by volunteering to help out in the kitchen. If you're in addiction recovery, practice what you'll say if someone offers you a drink and try taking the focus off of you by asking questions of others as most people like to talk about themselves.
In order to fully enjoy the holidays, prevent a breakdown by knowing what triggers your anxiety and coming up with strategies to combat feelings of stress and depression. Don't stretch yourself too thin and focus on what you like about this time of year. A positive outlook will go a long way in managing your mental health.  
How useful was this post?
Click on a star to rate it!
Average rating 5 / 5. Vote count: 1
No votes so far! Be the first to rate this post.
Originally posted 2017-10-31 11:54:20.
Henry is the co-creator of FitWellTraveler. The site blends two of his favorite subjects (travel and health) to provide readers with information about how to get the most out of both. He believes travel can change you, and good health preserves you. He combines both in his work on FitWellTraveler.
Latest posts by Henry Moore
(see all)
Search this site

Sticky Posts

Regular Columns & Features

Recent Comments

Categories

USEFUL LINKS

Amazon Associate Member

Rex Alexander and REBT Info are participants in the Amazon Services LLC Associates Program, an affiliate advertising program designed to provide a means for sites to earn advertising fees by advertising and linking to amazon.com.

Disclosure

When you buy items using the links on this website, we may get a small commission which keeps me in coffee, which keeps me working, which keeps me providing valuable content for you.  Thank you for your continuing support of REBT Info.com.    ~Rex

TOS / Terms of Service

Pretty basic stuff:  No fussing, no fighting, no cussing, no spamming, no scamming, no blaming, no flaming, no hating, no bating, no trolling, no personal attacks. No pornography (Damn!). The Golden Rule applies.  Focus on issues, ideas and principles rather than on personalities and you will fit right in. Please keep your contributions friendly and polite, treat your fellow members and readers with respect and all will be well.

All content and information submitted become the property of  REBT Info (REBTinfo.com)

Privacy Policy

PRIVACY POLICY

We at REBT Info value your privacy. Your personal information is secure with us. Secure server software (SSL) encrypts all information you enter before it is sent to us, and all of the customer data we collect is protected against unauthorized access.

We WILL NOT sell, rent, distribute or otherwise share your personal information, including e-mail address, to or with anyone for any reason (except in the  extremely rare, unlikely case of demands by duly authorized law enforcement acting strictly in accord with due process).

For more information, please read the  long version

Copyright

Copyright © 2012-2023  by Rex Alexander dba REBT Info / http://REBTinfo.com.

All rights reserved. The content of this website or any portion thereof may not be reproduced or used in any manner whatsoever
without the express written permission of the publisher except for the use of brief quotations in a book review.

Disclaimer

This website, REBTinfo.com, and others under the REBT Info family are for education, information and entertainment purposes only; are not intended as, nor should be regarded as medical or psychiatric diagnosis, advice or treatment.

By accessing this blog you understand and agree to these conditions, as well as to the other Terms of Service / TOS posted, and which may be updated and amended from time-to-time.

Agreement

By accessing this website blog and related media,  you affirm that you have read, understand and agree to our Terms of Service / TOS which may be updated and amended from time-to-time.

This is a public blog

Anything you post may be viewed by the public. Therefore, do not post anything you wish to remain private.