. . .  human beings had better mind the fact that they live in a social world and that a philosophy of self-interest, where a person places him or herself first, also implies putting others a close second. 
The Practice of Rational Emotive Behavior Therapy" 
                             

 ~Ellis, Dryden

.
Enlightened Self-interest
Enlightened Self-interest on Wikipedia
Enlightened self-interest is a philosophy in ethics which states that persons who act to further the interests of others (or the interests of the group or groups to which they belong), ultimately serve their own self-interest.
It has often been simply expressed by the belief that an individual, group, or even a commercial entity will "do well by doing good".
Contents
1 Related and contrasting concepts
1.1 Unenlightened self-interest
1.2 Golden Rule
1.3 Deferred gratification
1.4 Altruism
1.5 Rational selfishness
 
Related and contrasting concepts
Unenlightened self-interest
In contrast to enlightened self-interest is simple greed, or the concept of "unenlightened self-interest", in which it is argued that when most or all persons act according to their own myopic selfishness, the group suffers loss as a result of conflict, decreased efficiency and productivity because of lack of cooperation, and the increased expense each individual pays for the protection of their own interests. If a typical individual in such a group is selected at random, it is not likely that this person will profit from such a group ethic.
Some individuals might profit, in a material sense, from a philosophy of greed, but it is believed by proponents of enlightened self-interest that these individuals constitute a small minority and that the large majority of persons can expect to experience a net personal loss from a philosophy of simple unenlightened selfishness.
Unenlightened self-interest can result in the tragedy of the commons.
Golden Rule
Enlightened self-interest is related to the Golden Rule: simply acting toward all others the way one wants them to act toward oneself. The reasoning, for example, is "I will not steal because if I steal then others may steal from me and the creation of a thieving society will likely hurt me".
| | |
| --- | --- |
| | |
| | |
Deferred gratification
Enlightened self-interest also has implications for long-term benefits as opposed to short-term benefits to oneself. When an individual pursues enlightened self-interest that person may sacrifice short-term interests to maximize long-term interests. This is a form of deferred gratification.
An individual may choose to forsake pursuing immediate gratification by supporting and not interfering with others' pursuit of self-interest. An individual may have to sacrifice his immediate self-interest for the purpose of a positive relationship to a group of individuals to which he relates. For example, a merchant likely will maximize profit over the long term if they choose to be generous to their customers in a manner beyond the requirement of policy, say, in accepting returns and refunding the purchase price when not required to by explicit policy. By doing so, they may lose short-term gain but likely will eventually profit from increased business volume as they gain a reputation for being reasonable, honest, and generous.
Altruism
Enlightened self-interest is also different from altruism, which calls for people to act in the interest of others often at the expense of their own interests and with no expectation of material benefit for themselves in the future. Some advocates of enlightened self-interest might argue that pure altruism promotes inefficiency as well.
D'Souza and Adams argue that though altruism generally comes from good intentions, the outcomes of altruism might not always be good for humanity from the consequentialist standpoint. They claim that without high objectivity, consideration for the global community, and sound knowledge of the probable consequences of the altruistic act, the act is unenlightened.
Rational selfishness
Enlightened self-interest is also different from Rational selfishness, a term generally related to Ayn Rand's Objectivist philosophy, which refers to a person's efforts to look after their own well-being, to cultivate the self, and achieve goals for the good of the self. The focus in rational selfishness might be considered to be more self-directed (where the benefit to the group or society is a possible by-product) than the focus of enlightened self-interest which is more group-directed (and the benefit to oneself might be more of the by-product). Some authors say that this concept elevates egoism to the level of a moral principle.
Enlightened Self-interest on Wikipedia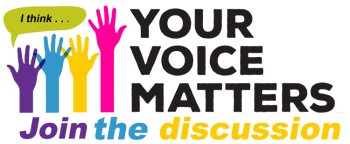 5,598 total views, 1 views today
How useful was this post?
Click on a star to rate it!
Average rating 5 / 5. Vote count: 4
No votes so far! Be the first to rate this post.
Originally posted 2013-08-07 19:12:41.
Rex is a blogger, REBT coach and founder of the REBTraining.com / REBTinfo.com website, admin and regular contributor to the REBTraining Facebook Group
Contact:
Rex@REBTinfo.com
Latest posts by Rex Alexander
(see all)
Tags: dawkins, dryden, ellis, rand, self-interest, selfishness
Search this site

Quotes That Matter

I think my novel, 'Walden Two,' has made people stop and look at the culture they have inherited and wonder if it is the last word or whether it can be changed. B. F. Skinner

B.F. Skinner




American psychologist-behaviorist, developed the theory of operant conditioning

---

… (next quote)

Sticky Posts

Regular Columns & Features

Recent Comments

Categories

USEFUL LINKS

Amazon Associate Member

Rex Alexander and REBT Info are participants in the Amazon Services LLC Associates Program, an affiliate advertising program designed to provide a means for sites to earn advertising fees by advertising and linking to amazon.com.

Disclosure

When you buy items using the links on this website, we may get a small commission which keeps me in coffee, which keeps me working, which keeps me providing valuable content for you.  Thank you for your continuing support of REBT Info.com.    ~Rex

TOS / Terms of Service

Pretty basic stuff:  No fussing, no fighting, no cussing, no spamming, no scamming, no blaming, no flaming, no hating, no bating, no trolling, no personal attacks. No pornography (Damn!). The Golden Rule applies.  Focus on issues, ideas and principles rather than on personalities and you will fit right in. Please keep your contributions friendly and polite, treat your fellow members and readers with respect and all will be well.

All content and information submitted become the property of  REBT Info (REBTinfo.com)

Privacy Policy

PRIVACY POLICY

We at REBT Info value your privacy. Your personal information is secure with us. Secure server software (SSL) encrypts all information you enter before it is sent to us, and all of the customer data we collect is protected against unauthorized access.

We WILL NOT sell, rent, distribute or otherwise share your personal information, including e-mail address, to or with anyone for any reason (except in the  extremely rare, unlikely case of demands by duly authorized law enforcement acting strictly in accord with due process).

For more information, please read the  long version

Copyright

Copyright © 2012-2023  by Rex Alexander dba REBT Info / http://REBTinfo.com.

All rights reserved. The content of this website or any portion thereof may not be reproduced or used in any manner whatsoever
without the express written permission of the publisher except for the use of brief quotations in a book review.

Disclaimer

This website, REBTinfo.com, and others under the REBT Info family are for education, information and entertainment purposes only; are not intended as, nor should be regarded as medical or psychiatric diagnosis, advice or treatment.

By accessing this blog you understand and agree to these conditions, as well as to the other Terms of Service / TOS posted, and which may be updated and amended from time-to-time.

Agreement

By accessing this website blog and related media,  you affirm that you have read, understand and agree to our Terms of Service / TOS which may be updated and amended from time-to-time.

This is a public blog

Anything you post may be viewed by the public. Therefore, do not post anything you wish to remain private.