Please check out and support The REBT Advocates Youtube Channel  => bit.ly/REBTvocates , A wealth of information with a pioneer in the field, Dr. Michael R. Edelstein with Tommy Bateman. This one is about "Accepting Unconditional Acceptance."   Please watch and add your comments.
 
 
The classic

Three Minute Therapy




by Dr. Edelstein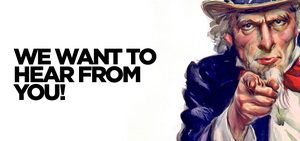 1,026 total views, 2 views today
How useful was this post?
Click on a star to rate it!
Average rating 5 / 5. Vote count: 1
Originally posted 2018-11-27 04:48:51.
Rex is a blogger, REBT coach and founder of the REBTraining.com / REBTinfo.com website, admin and regular contributor to the REBTraining Facebook Group
Contact:
Rex@REBTinfo.com
Latest posts by Rex Alexander