As a public service, we have provided a variety of self-help forms that you can print or download to facilitate and enhance your use of REBT. Some of them you can use online and others you need to download.  Ask us if you have any questions or need any help.
Hi REBT Mates!
As a public service, we are pleased to provide several excellent, tested and highly effective REBT-CBT self-help forms.  Some of them you have to download and use offline. Others are active online forms.  Clicking on the link will take you to the form.
Let us know if you have any questions. ~Rex
We provide these forms for education, information and entertainment purposes only; are not intended as, nor should be regarded as medical or psychiatric diagnosis, advice or treatment.
Have you used any of these forms? Please take a moment and share your experience with us.  How helpful were they? Are there any other types of forms or activities you would like to see presented here?  Please share your thoughts in the comments form below.  Thanks!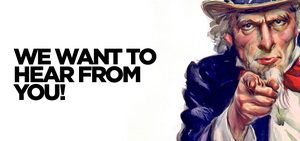 3,357 total views, 1 views today
Originally posted 2018-11-29 03:42:17.
Latest posts by Rex Alexander
(see all)