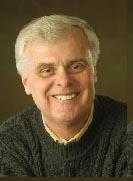 "Negative thinking patterns can be immensely deceptive and persuasive, and change is rarely easy. But with patience and persistence, I believe that nearly all individuals suffering from depression can improve and experience a sense of joy and self-esteem once again.


~David Burns, author "Feelikng Good: The New Mood Therapy"
Please click the link to comment on David's quote.