The word rational is obviously fundamental to REBT. After all, we are Rational Emotive Behavior Therapy. However, I am afraid this is misleading to many as REBT uses the word in a special way . . .
I reckon that most people at first regard rational and logical as pretty much the same thing. Fair enough as that is the first definition in New Oxford American Dictionary
Rational
adjective
Based on or in accordance with reason or logic: I'm sure there's a perfectly rational explanation.
(of a person) able to think clearly, sensibly, and logically: Andrea's upset she's not being very rational.
endowed with the capacity to reason: man is a rational being.ed with the capacity to reason: man is a rational being.
It is important, however, to appreciate that REBT does mean rational as logical, but expands this meaning to include the idea helpful.  In most cases helpful  is as important as logical, and in many cases it is the more important. In REBT we not only want our actions to be logical, but helpful as well. Helpful in what way? More REBT shading; helpful is thinking, emoting and behaving in ways that help us get more of what we want and less of what we don't want, but–very important–in socially responsible ways. A safecracker, for example, may improve his skills at safecracking which enables him to get more money (what he wants) and less poverty (what he doesn't want).  However, safecracking is not socially responsible behavior (does not further mutually supportive relationships in his social group (outside of other safecrackers, perhaps), and is therefore irrational in REBT semantics.
| | |
| --- | --- |
|   |   |
|   |   |
| | |
| | |
|   |   |
|   |   |
| | |
| | |
|   |   |
|   |   |
One of the erroneous conclusions people insist on making about REBT is that its goal is to get people to become clones of Star Trek's Mr. Spock, devoid of emotion, driven by and operating entirely from logic. While Mr. Spock may be a compelling fictional character in a beloved Sci Fi franchise, attempting to emulate him in real life–if it were even possible–would not be healthy, and could even represent serious emotional disturbance and social dysfunction. For all of that, Spock was only half-Vulcan, and was never 100% successful at repressing those pesky emotions of his human half.
No, REBT doesn't want people to emulate Mr. Spock. It wants people to have full, rich emotional lives and the E in REBT of course stands for Emotive signifying the importance REBT has always placed onemotions, not only in the context of therapy, but in the context of every day living and the  enjoyment of a full, rich life.
In regard to the confusion that rational sometimes causes, Dr. Ellis said something to the effect that if he could go back and rename REBT, he would have chosen another word, possibly cognitive.  So we freely acknowledge that the word rational  can be somewhat problematic, and it falls as an ongoing chore to REBT practitioners and boosters to clarify the issue on a regular basis. Still, confusing though it may be, I personally like the word rational because it actually stands for something, it is proactive and makes a positive philosophical statement about REBT. Cognitive, on the other hand, is neutral. It doesn't make a statement, it merely refers to the thinking processes. Similarly, the word digestive, for example, merely describes the processes of digesting food. Both are entirely respectable words, but not very compelling or inspiring.  I like rational because, as we have said, it includes and embraces the sense of helpful and useful.  Some criteria we may want to consider in evaluating whether our thinking, emoting and behaving is helpful and useful:
Will it help me to get more of what I want?
and less of what I don't want?
Is it practical? In other words, will it work?
Will it hurt anyone?
Will it be self-defeating in the long run?
What are the unintended consequences?
Is it socially constructive and useful?
If not, is it at least socially neutral?   
Rational is also appealing to me because it embodies the quality of being reasonable  which is very much at the center of REBT philosophy:
a. being in accordance with reason
b. reasonable theory
c. not extreme or excessive
d. moderate, fair  
If you are stuck in the groove of thinking about rational merely as logical, it will aid your understanding and practice of REBT tremendously to being thinking of rational thinking as helpful thinking, as thinking, emoting and behaving in ways which help you get more of what you want and less of what you don't want in socially responsible ways;  as those thoughts, beliefs, attitudes, emotions and actions which aid you in living a full rich life.
I always appreciate your comments and questions.
Rex
Rex@REBTinfo.com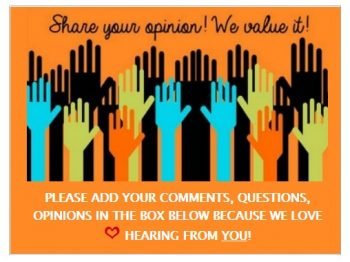 Originally posted 2015-08-29 05:33:32.
Latest posts by Rex Alexander
(see all)