In a recent discussion, someone wanted to know more about what I meant in a comment where I said that, in the end, all talk therapy is limited. 
Here is what I said:
Rather than getting into generalities which I don't have the research at hand to support, I can tell you about my experience, and I have been through a LOT of talk-therapy over the years.  Most of it has been helpful to one degree or another.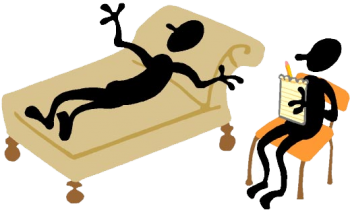 When it has not been helpful, it has at least been "interesting."  In the old days, when I did a lot of regression and psychodrama-type stuff, I had some remarkable, life-shaking, peak experiences. Such experiences are fantastic, but are very difficult to evaluate what they actually "mean" or in what ways they actually benefit.    REBT, the most pragmatically useful pup in the litter, has only helped me to manage life-long depression and anxiety.  It has helped me deal with the frustrations of what is probably (undiagnosed) ADD, or some such learning disability. Possibly, more importantly, REBT to a very large extent informs my world view, "philosophy of life," and the way I interact with others. It is and has been enormously helpful (and fun) in so many ways.   That's hardly chopped liver, and why I became such a fan and a booster.  However, REBT has not "cured" the underlying depression and anxiety.  Possibly I have what some are referring to these days as "soft bipolar" which is quite treatment-resistant," where you get about 20 minutes of hypomania a year, and the rest of the time have depression, sometimes a grouchy depression.  That's me.    Perhaps REBT and other talk therapies have been "curative"  for others,  I do know and know of plenty for whom, like me, it has had limited usefulness. Perhaps if I had ever had a couple of years with a cracker jack REBT therapist, there might have been a different outcome.

That is one of the reasons I am slowing getting into mindfulness in a more focused way.  Being more mind-body, and more process-oriented than CBT-REBT, it may get at more essential stuff and work in a more essential way. It for sure is complimentary to REBT, and there are no conflicts that I have been able to identify.
That also explains my late-in-life interest in neurofeedback which, unfortunately, is really kicking my butt at the moment because all this "science stuff" and technical stuff  is not my strong suit. But I feel that it may hold the greatest promise of all for me and many others.  Right now the filed is bogged down in fragmented R&D, expensive, clunky technology and costly treatment that is not covered by insurance.  I suspect that within 10 years, certainly 20, we will have transcended those challenges, and getting your neurofeedback may be as simple as going to the hair salon, or reading your morning e-mail.  I hope I am around to see and make use of it.
Again, I want to emphasize that I am sharing my own personal experience.  In terms of therapy, et al, everyone's mileage will vary.  However, I don't think anyone would argue that talk-therapy of any flavor represents some sort of "miracle cure" for anything.
What do you guys think?  Is talk therapy, in the end, limited or not?
Fondly,
Rex
Rex@REBTinfo.com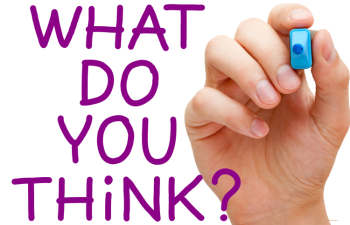 PLEASE ADD YOUR COMMENTS, QUESTIONS,
OPINIONS IN THE BOX BELOW.
WE LOVE

HEARING FROM

YOU

!
Originally posted 2014-05-09 20:11:21.
Latest posts by Rex Alexander
(see all)