Most people don't realize that the mind constantly chatters. And yet, that chatter winds up being the force that drives us much of the day in terms of what we do, what we react to, and how we feel.

---

~Jon Kabat-Zinn, mindfulness author, founder of mindfulness based stress reduction.

Jon Kabat-Zinn (born Jon Kabat, June 5, 1944) is an American professor emeritus of medicine and the creator of the Stress Reduction Clinic and the Center for Mindfulness in Medicine, Health Care, and Society at the University of Massachusetts Medical School. Kabat-Zinn was a student of Zen Buddhist teachers such as Philip Kapleau, Thich Nhat Hanh and Seung Sahn and a founding member of Cambridge Zen Center. His practice of yoga and studies with Buddhist teachers led him to integrate their teachings with scientific findings. He teaches mindfulness, which he says can help people cope with stress, anxiety, pain, and illness. The stress reduction program created by Kabat-Zinn, mindfulness-based stress reduction (MBSR), is offered by medical centers, hospitals, and health maintenance organizations. 

~Wikipedia

Wherever You Go, There You Are:
Mindfulness Meditation in Everyday Life
by Jon Kabat-Zinn

 
Rex gives 4 hearts.

Jon Kabat-Zinn lays out a simple path for cultivating mindfulness in one's own life. It speaks both to those coming to meditation for the first time and to longtime practitioners, anyone who cares deeply about reclaiming the richness of his or her moments.
| | |
| --- | --- |
| | |
| | |
| | |
| | |
| | |
| | |
| | |
| | |
Have you read any of these books? Please add a review or comment or question in the form at the bottom.  Thanks!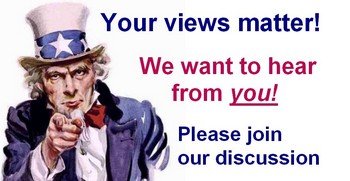 1,224 total views, 1 views today
How useful was this post?
Click on a star to rate it!
Average rating / 5. Vote count:
Originally posted 2017-06-17 20:35:14.