"A (New) Guide to Rational Living"
    ~by Albert Ellis

Read Phil's excellent review  
The Classic: Practical and Powerful,
Albert Ellis is the grand-daddy of modern psychology, and this book is the classic. While many psychologists and authors focus on one or several "pet techniques," Ellis and this book show you how to adapt an integrated set of rational (cognitive), emotive, and behavioral tools to your personal situations. And Ellis writes this and many of his other books for us non-psychologists…not just for "professionals."
The book starts by briefly summarizing the results of Ellis' ground-breaking work on what we do that causes us to feel and behave differently than we want. The author then teaches his general cognitive system…which includes very specific instructions…on how to change these feelings, behaviors, and thoughts. Ellis terms this system the "A, B, C, D" method of "disputing" irrational thoughts that are "irrational" because they (i) are not true and (ii) produce results that we don't want. The book then moves beyond this general system and shows you how to easily use cognitive, emotive, and behavioral tools to effectively stop your unwanted patterns. While the methods are extremely user-friendly, they do require work…beyond the reading.
Because this book shows how to effectively tackle a wide variety of patterns…the following is a partial list of chapters:
Overcoming the influences of your past
Refusing to be desperately unhappy
Tackling dire needs for approval
Eradicating dire fears of failure
How to feel undepressed though frustrated
Conquering anxiety
Acquiring self-discipline
While many other psychologists/authors, such as David Burns in his "Feeling Good: The New Mood Therapy," use cognitive methods, Ellis shows how to use many of them far more effectively than most others. And he also includes emotive and behavioral tools, many of which he created years ago and that his non-for-profit institute has used successfully for decades. While Burns' book has some excellent additional tools, I strongly suggest that you start with "A Guide for Rational Living" and then move on to Burns' book if you want.
I've gone back to this and a few others of Ellis' books several times during the last 10 years or so. After working through a new situation, I keep realizing how much this one volume still does for me.
In my opinion, the book's only weakness is its style of writing. It's older style is less interesting than that in some of Ellis' newer books. I strongly recommend it not for its literary value, however, but for what it can do for you.
---
Please share your thoughts on a book, DVD or other media you found valuable related to REBT-CBT, General Semantics, Rational Thinking, Rational Living, other approaches to psychology, counseling and therapy.  You need not be a psychologist nor a professional writer, and your review needn't be New York Times Book Review material.  Sincere, thoughtful and well-written will do just fine.   
---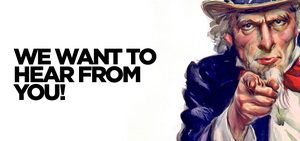 PLEASE ADD YOUR REVIEW OR COMMENT IN THE FORM BELOW.
3,855 total views, 1 views today
Originally posted 2013-04-30 06:35:25.
Latest posts by Rex Alexander
(see all)