"Fairness" is a human construct.  It is not a bad construct, but it does not exist in nature. The Universe simply behaves at it behaves, and life often unfolds in ways that humans would consider egregiously unfair. Bad things happen to good people, as the saying goes. Of course, in human transactions it is noble and honorable to try to arrange things to be fair in sport, in business, in love, even in war . . . As long as we realize that we can never construct a perfect system, and in spite of noble and honorable intentions, people will continue to behave in ways which are unfair. Often, however, I think, we may misinterpret someone's actions as "unfair" when what was actually going on was the person acting to fulfill his or her own self-interests, and those self-interests inadvertently got tangled up with our self-interests; we stepped on one another's toes without any malicious intent.  Nonetheless, 
From the REBT standpoint, there is nothing wrong with people introducing fairness into some plan or activity or transaction. That is clearly a good. The problem comes in, however, when fairness is elevated to the level of a demand and an entitlement:  "You absolutely must treat me fairly, and when you don't, it's horrible, and I can't stand it!" which can escalate to "…and as you do as you mustn't, as you act unfairly,  you are a shit, a bad person who deserves to be punished!" 
This then is a full-blown cognitive distortion, a toxic irrational belief (IB) which produces frustration and rage and eventually depression. This basic misunderstanding of how the Universe works and of fundamental human behavior is one of the main drivers of the wave of  intolerance, oppression and mob-rule which has taken over many college campuses (December 2018 as I write this) and is taking hold in more and more corporations, ironically coming from quarters which traditionally stood for freedom of thought and expression.
Bottom line, you cannot deal effectively with what you perceive as unfairness if you first come at it from the place of "He mustn't treat me so unfairly!"  To deal effectively (or at least rationally) with unfairness, it is first necessary to acknowledge that it is real, that it exists but without having to approve or or agree with events. Unfairness may suck. It may suck BIG TIME–I certainly don't have to like it–but it is written nowhere in the universe that it absolutely must not exist. Why? because it does exist. That is just reality,  and it is  difficult or impossible to image a universe or a human society that is basically fair.
So, we can say with strength and conviction "Although I strongly prefer that life treat me fairly (or that Sally or Fred or my school or my job treat me fairly), it is naive to expect that it must or even that it always will. The good news is, that life and people will sometimes behave fairly, and it is great when that happens, but meanwhile, I had better expect some unfairness and learn to deal with it rationally and intelligently rather than enrage or frustrate or depress myself over it."
We can see that great many people today are chronically angry and upset over unfair, unjust conditions they  perceive (or think they perceive) in the world.  Tragically, many of these people are quite young and could be enjoying their youth; growing, learning, expanding, developing skills, loving, playing, exploring, creating, testing their limits, "finding themselves" as the saying goes. Instead, they choose  (Sorry, yes,  they choose ) indignation as a default way of interfacing with the world. If this continues into the 20s and 30s, anger can become seething resentment and resentment can crystalize into bitterness, which can lead to helplessness and hopelessness, which is clinical depression. None of it necessary.  Sigh!
—
So, from your perspective, in what ways does our meme

Golf is the closest game to the game we call life.
You get bad breaks from good shots;
you get good breaks from bad shots–
But you have to play the ball where it lies.
express an important aspect of REBT?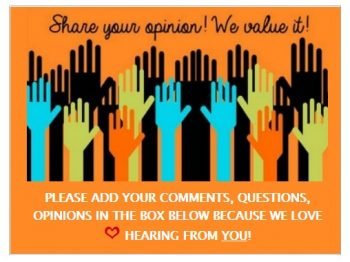 1,842 total views, 1 views today
Originally posted 2018-12-14 21:39:16.
Latest posts by Rex Alexander
(see all)