From: Jane…@…
Subject:  REX – General Semantics – Questions – REBT.info
Date:  Sun, 15 Dec 2013 21:01:53 +0530
To:  AskRex@rebtinfo.info <askrex@rebtinfo.info> 
Hey Rex,
My name is Jane. I too practice REBT and it has significantly improved my life.
I have been reading some of your articles on general semantics and E-Prime and find it very interesting. But it happened to spark of a few questions,
Please do assist me through this sir, have been finding it very difficult to get the answers
1) Why can't you define or rate the essence of a human?  
– If there is a human who's almost all parts you dislike (thus all his thoughts, behaviors and emotions you rate as bad) then can you not subjectively call him a bad human being with a bad essence? (since you dislike 100 percent of him)
– Thus can I not say "i dislike almost all parts of Saddam and Osama thus according to me they are bad human beings with bad essences" ?
– or does e prime and GS ask to not relate between the essence of a human and the descriptions you give to their traits and parts? Like Bertrand Russell mentioning category errors? 
2) I wanted to know if REBT would agree with E-Prime and its concept. Or did Ellis simply abandon it?
Please do assist me the questions sir. REBT is helping me a lot. But I'm annoyed with these confusions.
Kind Regards,
Jane . . ."
---
REX REPLIES
Hi Jane,
Great to hear from you,  Excellent, thought-provoking questions, indeed, which I doubt we will be able to do justice to in a forum such as this.  But that has never stopped me from trying, so here goes.
I guess the best way to answer your first question is by starting with your  second question about ePrime.
REBT embraces ePrime.  One of the early editions of Dr. Ellis's "A New Guide to Rational Living" was written in ePrime.  In subsequent editions the language was changed to more standard English because, I guess, the ePrime sounds "peculiar" and is distracting unless you are clear about why it is written in that style.
You asked why you can't rate the essence of a human.   We don't like "can't."  It often represents a special kind of cognitive distortion in it's own right.  And, of course, you can rate the essence of a human, or you can try to.  We do it all the time.  But REBT wants to persuade you that it is not a good idea.  Having said that, I like ePrime because using it, you literally can't rate a person's essence.  ePrime simply doesn't allow you to do so It's innate archetecture  forces you to rate behavior not  essence or self.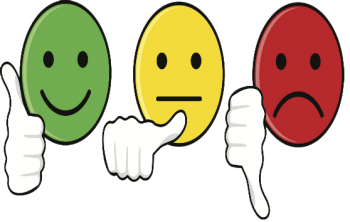 ePrime eliminates the use of the being verb, all forms of "is."  So, in ePrime there is no way to say "Osama  is a bad man."  It is not a moral or philosophical issue.  But without "is," you simply cannot say that Osama is this, that or the other thing.  ePrime forces you describe behavior, something along the lines of "Osama behaved badly."   This sentence doesn't sound peculiar, but using adverts (bad + ly) in this way can get pretty tortured and being to sound strange which may explain why it is not used more commonly.
Why is this important?
Because it forces us to get specific and  ask "What behavior do you refer to?"  And, of course, we are referring to "911" and other acts of terror and violence.  Doing so makes it clear  that no matter how despicable some of Osama's behavior may have been, it would be impossible for 100% of his behavior to be despicable, and in all likelihood he behaved well much of the time, and probably did a lot of good things as well.  This can be a bitter pill to swallow when we have already decided in our own mind  that someone  is a "monster" or some other "rating" or global identity.  It is often pointed out in these discussions that Hitler loved animals and children.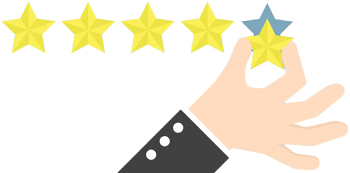 Rating behavior rather than self is a much healthier way of thinking and communicating.  It forces us to be specific, and being specific forces us to be more hone and honest, and to take responsibility for our feelings and opinions.  For example, if we say "Joe is an asshole!" That doesn't tell us much.  If we use ePrime, we have to say, "Joe behaved as an asshole!"  Which then forces more specificity "When?  Where?  How?  What do you mean?"   That "smokes us out" to admit, perhaps we are angry with Joe because he turned down our request to borrow $1,000.   Now, we are cooking with gas!  Now there is some real, meaningful, potentially honest communication possible.  Why did Joe turn you down?  Was he being stingy?  Does he have his own financial problems?  Does he have "issues" with you?  Does he believe you are not responsible, not a good risk?  Who knows?  But now at least there is the possibility of real communication . . . all because to avoided "rating" and name calling and got more specific.
Irrespective of ePrime, the easiest way of avoiding rating is to come up with a concept of self that is difficult or (even better) impossible to rate.  As there is not a universal definition of self that all people can or do agree upon, and as humanity has been debating this issue for millennium, and as there is unlikely to be any such universal definition anytime soon, we all get to choose whatever concept of self we want.  Probably best to keep it a little bit sane and rational; we wouldn't want to choose Napoleon, for example, as our concept of self!  Here are some possibilities of a self-concept that is resistant to rating, in no particular order or weight
A soul
Consciousness
Love
The proverbial 98 cents worth of chemicals
An atomic cloud (or just atoms)
Bundles of billions of synaptic responses
A bunch of conditioned reflexes
A biological process
Beingness
An "operating system" that, unlike Windows, has no bugs or viruses, is cannot be hacked and never crashes.  (Imagine that!).
All of these are resistant or impossible to rate.  98 cents worth of chemicals–as humble and uninteresting as that may sound—cannot be rated.  Chemicals is chemicals is chemicals!  More important, my 98 cents worth of chemicals are the same as your 98 cents worth of chemicals  are the same as Sally's, as Fred's, and yes, even the same as Osama's. Mine are no better than yours and vice versa and so on.   They are not good chemicals or bad chemicals, they are just chemicals.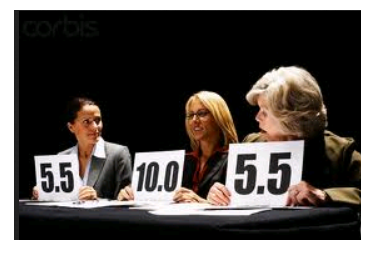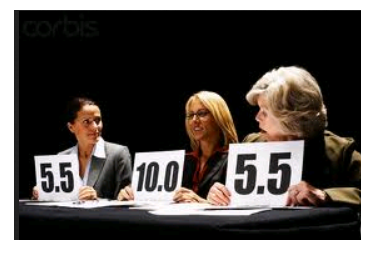 So, in this process, we don't worry about "self."  We don't try to "save" it.  We don't try to improve it.  We don't need to get (so called) "self-esteem."  We don't need to fix it.  We don't need to transcend it.  We don't need to psychoanalyze it.
[easyazon_infoblock align="none" identifier="1591023548″ key="image" locale="US" tag="assets9000-20″]
All we need to do is accept it, unconditionally.  And if we accept our self unconditionally, we accept the self of others unconditionally.
We are welcome to rate behavior all we want, especially if we are specific, sane, rational and compassionate in the way we do so . . .  But never, never, never attempt to rate self.
The REBT position (hardly limited to REBT) is that Osama may have done despicable things, but that does not make him a despicable person.  This usually pisses people off no end, but stew on it for awhile and then let us know what you think.
Warm regards,
Rex
Khon Kaen, Thailand
http://REBTinfo.info
---
Rex welcomes your questions about REBT-CBT and related matters.
See info and instructions for submitting questions in the box below.
---
928 total views, 1 views today
How useful was this post?
Click on a star to rate it!
Average rating / 5. Vote count:
Originally posted 2013-12-15 23:16:48.
Search this site

Quotes That Matter

Therapy is not to "talk about" things, but to change the person's life, and to relieve suffering, such as depression, anxiety, or relationship problems. Of course, empathy and skillful listening are important at the start of each session, but they are simply not sufficient to change the patient's life. You can talk until you're blue in the face, and therapists can nod and mutter, "tell me more," but you'll still be suffering from PTSD, or OCD, or depression, or lousy relationships with other people, or whatever the problem is.

David D. Burns




One of the developers and the popularizer of CBT and best selling author of "Feeling Good: The New Mood Therapy" and others.

---

… (next quote)

Sticky Posts

Regular Columns & Features

Recent Comments

Categories

USEFUL LINKS

Amazon Associate Member

Rex Alexander and REBT Info are participants in the Amazon Services LLC Associates Program, an affiliate advertising program designed to provide a means for sites to earn advertising fees by advertising and linking to amazon.com.

Disclosure

When you buy items using the links on this website, we may get a small commission which keeps me in coffee, which keeps me working, which keeps me providing valuable content for you.  Thank you for your continuing support of REBT Info.com.    ~Rex

TOS / Terms of Service

Pretty basic stuff:  No fussing, no fighting, no cussing, no spamming, no scamming, no blaming, no flaming, no hating, no bating, no trolling, no personal attacks. No pornography (Damn!). The Golden Rule applies.  Focus on issues, ideas and principles rather than on personalities and you will fit right in. Please keep your contributions friendly and polite, treat your fellow members and readers with respect and all will be well.

All content and information submitted become the property of  REBT Info (REBTinfo.com)

Privacy Policy

PRIVACY POLICY

We at REBT Info value your privacy. Your personal information is secure with us. Secure server software (SSL) encrypts all information you enter before it is sent to us, and all of the customer data we collect is protected against unauthorized access.

We WILL NOT sell, rent, distribute or otherwise share your personal information, including e-mail address, to or with anyone for any reason (except in the  extremely rare, unlikely case of demands by duly authorized law enforcement acting strictly in accord with due process).

For more information, please read the  long version

Copyright

Copyright © 2012-2019  by Rex Alexander dba REBT Info / http://REBTinfo.com.

All rights reserved. The content of this website or any portion thereof may not be reproduced or used in any manner whatsoever
without the express written permission of the publisher except for the use of brief quotations in a book review.

Disclaimer

This website, REBTinfo.com, and others under the REBT Info family are for education, information and entertainment purposes only; are not intended as, nor should be regarded as medical or psychiatric diagnosis, advice or treatment.

By accessing this blog you understand and agree to these conditions, as well as to the other Terms of Service / TOS posted, and which may be updated and amended from time-to-time.

Agreement

By accessing this website blog and related media,  you affirm that you have read, understand and agree to our Terms of Service / TOS which may be updated and amended from time-to-time.

This is a public blog

Anything you post may be viewed by the public. Therefore, do not post anything you wish to remain private.