The world would be a better place if everyone stopped being offended by every little thing."
Someone posted a captioned photo similar to this one above on facebook earlier today.   When I went to comment, it disappeared.  One of the mysteries of facebook!  Anyway, I think it is important on a number of levels, I have found the same scene and I think I have recalled the caption fairly accurately.  I am not exactly certain what the connection is to the "Wizard of Oz," but it's a cool pic, so let's let that go.
Read my complete article to learn how you can stop being offended by every little thing 
Facebook seems to be flooded with captioned photos offering advice on everything under the sun, often  tips on—broadly speaking–how to improve our thinking, emoting and behaving in some way.  Often such tips are perfectly sound and valid, occasionally, they are profound.  The problem is that they rarely if ever tell us how to actually implement or accomplish this advice.  So they just become little "feel good" sound bites circulating and circulating and circulating around facebook without making much of a difference.  Semanticists refer to this type of interaction as "purring sounds" that smooth social interactions like cats, sitting in the sun and purring at one another; feels nice, but is devoid of content.
Anyway, I digress before I have even gotten started!  Hehehe . . .  We strongly agree with "The world would be a better place if everyone stopped being offended by every little thing" and this is hardly the first time or first place this nugget of wisdom has been offered up. I think many of us have a sense that the threshold for being offended is extremely low these days. This low-threshold is unfortunate, shuts down communication, creates a climate of intolerance, and ultimately leads to violence.
The problem is that we are offered this wise counsel with no clue of how to actually accomplish it!  Exactly how does one stop being offended?  
Fortunately, there ARE ways.  One of them is REBT / Rational Emotive Behavior Therapy, similarly CBT Cognitive Emotional Behavior Therapy.  It goes without saying that there is a learning curve, but it isn't rocket science, and motivated people can learn from books and self-help materials, as I did.   So, time to  bring this to a conclusion, we can learn to stop being offended by every little thing by working hard to identify, dispute/challenge and replace our distorted thinking as follows.  ALL CAPS indicate specific cognitive distortions and irrational beliefs (IBs):
People MUST not say and do things with I do not like,
2. And when they do, I CAN'T STAND IT!
3. and when people do as they absolutely MUST NOT, they are THOROUGHLY ROTTEN.
We challenge and dispute such thinking until we change our absolutist, moralistic MUSTS into preferences, such as

Although I strongly prefer for people to say things that do not offend me, I guess they probably will continue to do so; not always, but predictably.  So, I had better damned well get used to it and stop unnecessarily inflaming myself over it. And although I'll probably never like it, it is not the end of the world, and I certainly can stand it without upsetting myself. And while I may not like some of the specific things people do and say, when they do, that does not make the BAD PEOPLE or any similar global rating.
This has the effect of morphing anger and rage into more healthy annoyance and irritation.
This is the Readers Digest version, of course, but in a nutshell, that is how we honest-to-gawd begin to stop being offended by every little thing.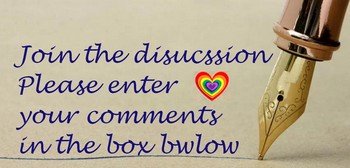 How useful was this post?
Click on a star to rate it!
Average rating 3.8 / 5. Vote count: 5
No votes so far! Be the first to rate this post.
Originally posted 2016-06-18 09:45:44.
Rex is a blogger, REBT coach and founder of the REBTraining.com / REBTinfo.com website, admin and regular contributor to the REBTraining Facebook Group
Contact:
Rex@REBTinfo.com
Latest posts by Rex Alexander
(see all)
Tags: anger, demands, healthy emotions, manipulation, manufactured outrage, must, offended, offense, oughts, shouds
Search this site

Sticky Posts

Regular Columns & Features

Recent Comments

Categories

USEFUL LINKS

Amazon Associate Member

Rex Alexander and REBT Info are participants in the Amazon Services LLC Associates Program, an affiliate advertising program designed to provide a means for sites to earn advertising fees by advertising and linking to amazon.com.

Disclosure

When you buy items using the links on this website, we may get a small commission which keeps me in coffee, which keeps me working, which keeps me providing valuable content for you.  Thank you for your continuing support of REBT Info.com.    ~Rex

TOS / Terms of Service

Pretty basic stuff:  No fussing, no fighting, no cussing, no spamming, no scamming, no blaming, no flaming, no hating, no bating, no trolling, no personal attacks. No pornography (Damn!). The Golden Rule applies.  Focus on issues, ideas and principles rather than on personalities and you will fit right in. Please keep your contributions friendly and polite, treat your fellow members and readers with respect and all will be well.

All content and information submitted become the property of  REBT Info (REBTinfo.com)

Privacy Policy

PRIVACY POLICY

We at REBT Info value your privacy. Your personal information is secure with us. Secure server software (SSL) encrypts all information you enter before it is sent to us, and all of the customer data we collect is protected against unauthorized access.

We WILL NOT sell, rent, distribute or otherwise share your personal information, including e-mail address, to or with anyone for any reason (except in the  extremely rare, unlikely case of demands by duly authorized law enforcement acting strictly in accord with due process).

For more information, please read the  long version

Copyright

Copyright © 2012-2023  by Rex Alexander dba REBT Info / http://REBTinfo.com.

All rights reserved. The content of this website or any portion thereof may not be reproduced or used in any manner whatsoever
without the express written permission of the publisher except for the use of brief quotations in a book review.

Disclaimer

This website, REBTinfo.com, and others under the REBT Info family are for education, information and entertainment purposes only; are not intended as, nor should be regarded as medical or psychiatric diagnosis, advice or treatment.

By accessing this blog you understand and agree to these conditions, as well as to the other Terms of Service / TOS posted, and which may be updated and amended from time-to-time.

Agreement

By accessing this website blog and related media,  you affirm that you have read, understand and agree to our Terms of Service / TOS which may be updated and amended from time-to-time.

This is a public blog

Anything you post may be viewed by the public. Therefore, do not post anything you wish to remain private.