TRIGGER WARNING!
Sorry to be the one to tell you; people, places and things "out there" do not trigger you. You trigger yourself by your distorted interpretations of the trigger. Of course, to understand that, you first need to understand something about REBT-CBT.
The Coddling of the American Mind: How Good Intentions and Bad Ideas Are Setting Up a Generation for Failure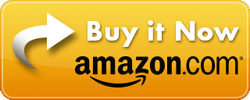 Authors Greg Lukianoff and Jonathan Haidt know something about CBT, both theoretically and personally, and are keenly aware of how the politically correct "social justice" movement on campus and elsewhere has become  almost the "Bizarro World" reverse image of CBT!  This explains why I (Rex)a –life-long center-left, but mostly apolitical type–keep finding myself drawn into political discussions I would ordinarily ignore. It has become a mental health issue in every sense of the word.
The generation now coming of age has been taught three Great Untruths: their feelings are always right; they should avoid pain and discomfort; and they should look for faults in others and not themselves. These three Great Untruths are part of a larger philosophy that sees young people as fragile creatures who must be protected and supervised by adults. But despite the good intentions of the adults who impart them, the Great Untruths are harming kids by teaching them the opposite of ancient wisdom and the opposite of modern psychological findings on grit, growth, and antifragility. The result is rising rates of depression and anxiety, along with endless stories of college campuses torn apart by moralistic divisions and mutual recriminations.
This is a book about how we got here. First Amendment expert Greg Lukianoff and social psychologist Jonathan Haidt take us on a tour of the social trends stretching back to the 1980s that have produced the confusion and conflict on campus today, including the loss of unsupervised play time and the birth of social media, all during a time of rising political polarization. 
This is a book about how to fix the mess. The culture of "safety" and its intolerance of opposing viewpoints has left many young people anxious and unprepared for adult life, with devastating consequences for them, for their parents, for the companies that will soon hire them, and for a democracy that is already pushed to the brink of violence over its growing political divisions. Lukianoff and Haidt offer a comprehensive set of reforms that will strengthen young people and institutions, allowing us all to reap the benefits of diversity, including viewpoint diversity. 
This is a book for anyone who is confused by what's happening on college campuses today, or has children, or is concerned about the growing inability of Americans to live and work and cooperate across party lines. (less)
Enlightenment Now: The Case for Reason, Science, Humanism, and Progress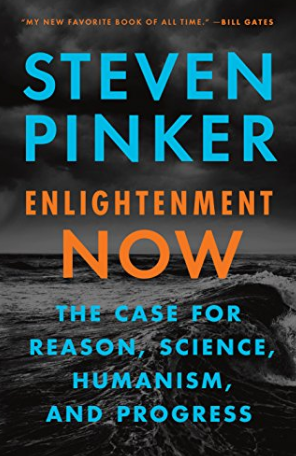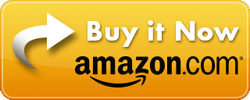 The follow-up to Pinker's groundbreaking The Better Angels of Our Nature presents the big picture of human progress: people are living longer, healthier, freer, and happier lives, and while our problems are formidable, the solutions lie in the Enlightenment ideal of using reason and science. 
Is the world really falling apart? Is the ideal of progress obsolete? In this elegant assessment of the human condition in the third millennium, cognitive scientist and public intellectual Steven Pinker urges us to step back from the gory headlines and prophecies of doom, which play to our psychological biases. Instead, follow the data: In seventy-five jaw-dropping graphs, Pinker shows that life, health, prosperity, safety, peace, knowledge, and happiness are on the rise, not just in the West, but worldwide. This progress is not the result of some cosmic force. It is a gift of the Enlightenment: the conviction that reason and science can enhance human flourishing.
Far from being a naïve hope, the Enlightenment, we now know, has worked. But more than ever, it needs a vigorous defense. The Enlightenment project swims against currents of human nature–tribalism, authoritarianism, demonization, magical thinking–which demagogues are all too willing to exploit. Many commentators, committed to political, religious, or romantic ideologies, fight a rearguard action against it. The result is a corrosive fatalism and a willingness to wreck the precious institutions of liberal democracy and global cooperation. 
With intellectual depth and literary flair, Enlightenment Nowmakes the case for reason, science, and humanism: the ideals we need to confront our problems and continue our progress.
Have you read these books?  Please leave a review
in the box below, or add your comments or ask a
question.  We LOVE hearing  from you!
721 total views, 1 views today
Copyright © 2012-2019
Rex Alexander-REBT Info. All rights reserved.
How useful was this post?
Click on a star to rate it!
Average rating / 5. Vote count:
As you found this post useful...
Follow us on social media!
We are sorry that this post was not useful for you!
Let us improve this post!
Thanks for your feedback!
Originally posted 2017-10-28 17:04:18.
Tags: demanding, Haidt, low frustration tolerance, Lukianoff, manufactured outrage, musts, Pinker, political correctness, social justice, trigger warning, triggers
Search this site

Quotes That Matter

Acceptance is the soft underbelly of REBT

Rex Alexander




REBTraining coach, author, founder REBTinfo.com

---

… (next quote)

Sticky Posts

Regular Columns & Features

Recent Comments

Categories

USEFUL LINKS

Amazon Associate Member

Rex Alexander and REBT Info are participants in the Amazon Services LLC Associates Program, an affiliate advertising program designed to provide a means for sites to earn advertising fees by advertising and linking to amazon.com.

Disclosure

When you buy items using the links on this website, we may get a small commission which keeps me in coffee, which keeps me working, which keeps me providing valuable content for you.  Thank you for your continuing support of REBT Info.com.    ~Rex

TOS / Terms of Service

Pretty basic stuff:  No fussing, no fighting, no cussing, no spamming, no scamming, no blaming, no flaming, no hating, no bating, no trolling, no personal attacks. No pornography (Damn!). The Golden Rule applies.  Focus on issues, ideas and principles rather than on personalities and you will fit right in. Please keep your contributions friendly and polite, treat your fellow members and readers with respect and all will be well.

All content and information submitted become the property of  REBT Info (REBTinfo.com)

Privacy Policy

PRIVACY POLICY

We at REBT Info value your privacy. Your personal information is secure with us. Secure server software (SSL) encrypts all information you enter before it is sent to us, and all of the customer data we collect is protected against unauthorized access.

We WILL NOT sell, rent, distribute or otherwise share your personal information, including e-mail address, to or with anyone for any reason (except in the  extremely rare, unlikely case of demands by duly authorized law enforcement acting strictly in accord with due process).

For more information, please read the  long version

Copyright

Copyright © 2012-2019  by Rex Alexander dba REBT Info / http://REBTinfo.com.

All rights reserved. The content of this website or any portion thereof may not be reproduced or used in any manner whatsoever
without the express written permission of the publisher except for the use of brief quotations in a book review.

Disclaimer

This website, REBTinfo.com, and others under the REBT Info family are for education, information and entertainment purposes only; are not intended as, nor should be regarded as medical or psychiatric diagnosis, advice or treatment.

By accessing this blog you understand and agree to these conditions, as well as to the other Terms of Service / TOS posted, and which may be updated and amended from time-to-time.

Agreement

By accessing this website blog and related media,  you affirm that you have read, understand and agree to our Terms of Service / TOS which may be updated and amended from time-to-time.

This is a public blog

Anything you post may be viewed by the public. Therefore, do not post anything you wish to remain private.